The new Captain America movie is out this weekend, directed by Joe Johnston, who in the early 90's brought
The Rocketeer
to the big screen. The films look very similar in tone and style, and I'm glad. A classic 40's movie serial throwback is always fun, but I'll never love an adventure film as much as
The Rocketeer
.
When it came out as a kid I was obsessed. I had the sticker storybook, the bendable action figure. I was convinced I could build a working jet pack. When it came out on VHS I watched it a million times, probably wearing out the local video store's copy. When I found out about the comic book that inspired it... oh man... it was all over. I rode my bike to Spa City Comics fast as a bolt of lightning.
This character who meant so much to me and my burgeoning imagination, was created by illustrator and painter, Dave Stevens. Stevens was a dedicated comic's man, raised on Jack Kirby, Will Eisner, and Jim Steranko. While each of these master's influence is evident in his work, he was able to infuse his own love and spirit and individualize his own unique style.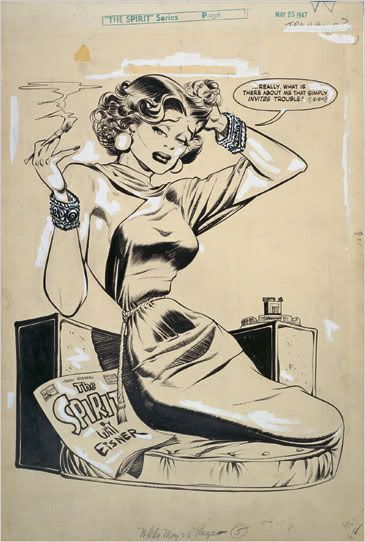 A page from The Spirit by Will Eisner.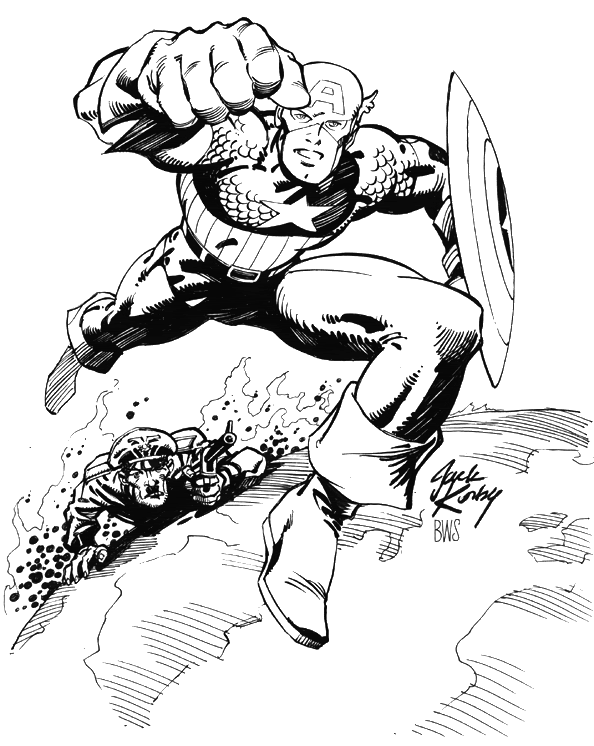 Classic Captain America by Jack Kirby.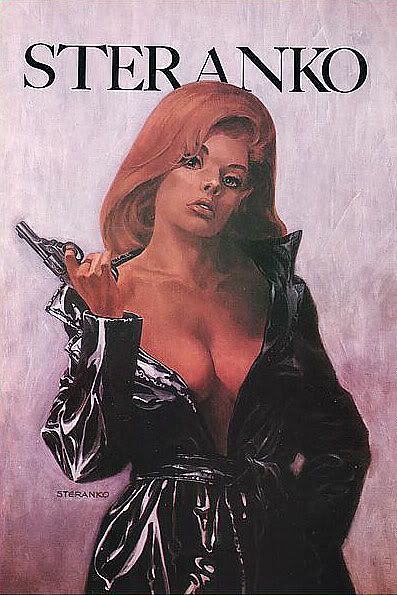 A dangerous femme fatale by Jim Steranko.


Reading his comics as a kid was so much fun. The way it felt to watch Star Wars or Indiana Jones for the first time, thats how it felt to turn the pages of his comics. Explosions, gangsters, vintage cars, german Lugers & tommy guns, he perfectly illustrated a young boy's sense of adventure including the most dangerous and thrilling of all adventures... women.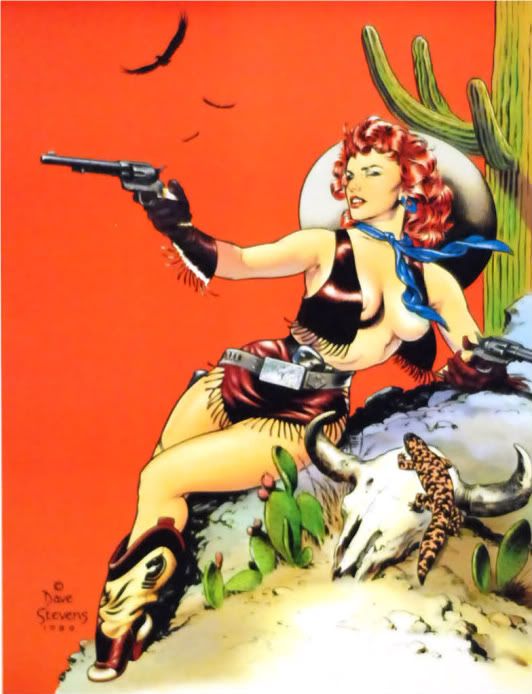 While Jim Lee had the big boob, big gun market locked down at Marvel, he didn't invent it. And honestly, he ripped it off without any of the beauty and spirit with which it was intended. Looking at Dave Steven's drawings of Betti Page, Marilyn Monroe, or any of his pin up gun toting girls, it never seems exploitative or crude. It appears as pure, exhilarating admiration. Even now when you see them it seems like you are 11 or 12 again, chewing bubblegum with grass stains on your shorts and skinned knees, flipping through the pages of the latest issue and falling in love with the voluptuous beauty on the arm of our superhero. You only linger on the body for but a moment because you are inevitably drawn to her eyes... and therein lay the beauty. The spirit. Dave Stevens was an incredible artist not because of the bodies he drew but because of the soul he made us see in them.
"I like quirkiness and whimsy. I like getting into the faces and spirits of characters as I draw them. I enjoy animating a figure or a face with expressiveness, joy, sadness. That's where my interest lies. I want to know who that person is. It's not just a body to me. The face is where everything happens." -Dave Stevens