Recently Paste Magazine made a monstrous list of the 70 Best Albums from the 1970s. Despite the sweeping scope of their list, the relative lack of deep cuts was a bummer for me. So I made my own damn list. A list of 7 of the most underrated records from the most incredible decade of rock n roll. The Seventies was full of stunning debuts and unlikely comebacks. The production was crisp but warm, uncorrupted by the impending 80's synth disaster. The songwriting was still steeped in classic rock tradition but with a bite and darkness of a Post-Vietnam/Watergate America. In fact, the circumstances that birthed some of the greatest (yet often overlooked) music from the 70s are startlingly similar to our current economic and social conflicts. Its no big surprise then that the artists on my list are finally getting their due not from the audience that first heard them, but the sons and daughters of a new, frustrated American generation.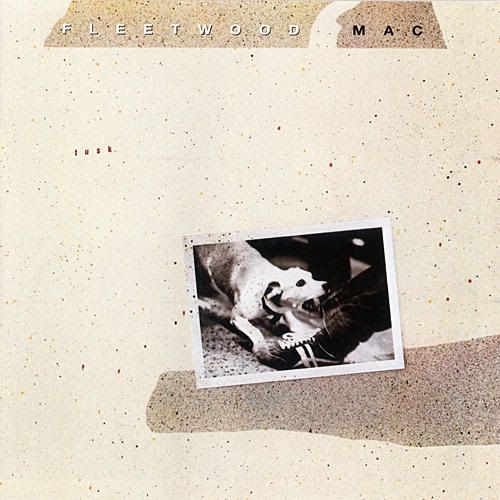 Fleetwood Mac - TUSK
(October 1979) The White Album of the Fleetwood Mac catalog, and follow up to the insanely successful
Rumors
, this was the most expensive record ever made at the time costing over 1 million bucks! Which is actually pretty ironic considering most of the record sounds as if it were recorded in Lindsay Buckingham's basement on a 4 track tape machine at 3am after an all night coke binge. Oh wait... that's cause it was! Stevie Nicks and Christine McVie spent their time and studio dollars crafting polished, tender ballads like Nicks' "Sara" and McVie's beautiful "Over and Over". Buckingham, on the other hand, holed up in his home "studio" listening to punk records and making track after track of fuzzed out, whack attack pop tunes. His contributions to this amazingly scattered album are not only the most exciting, but also an incredible addition to the repertoire of a band that already had its fair share of stylistic shifts. Taken as a whole, this album is the sound of amazingly talented musicians indulging in their own excess and basically fighting with songs. While
Rumors
addressed the inner conflicts of the band with a cohesive sound and narrative (Go Your Own Way, Dreams),
TUSK
was every man or woman for themselves and the result is one of the most exciting and addictive albums of the 1970's. Once you start playing this record you simply won't stop. As a friend of mine once said "TUSK...it's always on."
Warren Zevon - Excitable Boy
(January 1978) The Zeve has long been a line in the sand for rock aficionados. If you don't like him... something is wrong with you. After struggling for over a decade as a session player and songwriter, the early 70s found Warren Zevon briefly expatriated to Spain to reassess his musical prospects. This sojourn would prove fruitful, as he met a former CIA assassin on whom he based his hit song "Roland The Headless Thompson Gunner". Upon returning to America Zevon fell in with a crowd of other struggling unknown musicians in Los Angeles, including Lindsay Buckingham, Stevie Nicks, and Jackson Browne. By the end of the decade, they'd all be household names.
Excitable Boy
is Zevon's second effort produced by Browne and featuring members of Fleetwood Mac. It was bolstered by the success of Linda Ronstadt's cover of "Hasten Down The Wind" from his previous record and the commercial success of the single "Werewolves of London". The record is full of sardonic swagger and cynical societal commentary. Zevon was a songwriter comfortable in the dark places of the American character; writing songs about psychopathic rapists, government sponsored assassinations, and lovesick heroin addicts. To temper these heavy trips he would write incredibly sincere and original ballads like "Tenderness On The Block". Zevon was a fiercely individual songwriter who never shied away from speaking his mind. Two years later he would release
Stand In The Fire
, a live album featuring many of the hits from
Boy
and his self- titled debut. It plays almost as a predecessor to VH1's popular Storytellers program, as Zevon's banter between songs (sometimes smack dab in the middle of them) is as raw, intimate, and honest with the audience as any artist I've ever heard. He was a national treasure, deserving to be on the top of anyone's best of list. I'm talking to you, PASTE!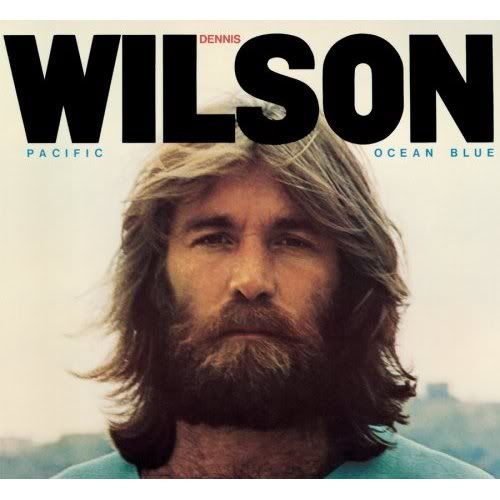 Dennis Wilson - Pacific Ocean Blue
(August 1977) Leave it to the rebellious drummer to release the only truly great solo Beach Boy's record. Dennis had always been the rowdy Wilson brother. He didn't have the genius of his older brother Brian, nor the incredible voice of his little brother Carl, but what Dennis did have was SOUL. While the late 70s saw a marked decline in the quality of Beach Boy's group efforts,
Pacific Ocean Blue
stands as a testament to the enduring power and allure of "surf rock". Dennis Wilson had been partying hard, chasing thrills and women since the early sixties and it was catching up with him. In 1976 he finally settled into the studio to write and record a solo effort. The product of this was a stirring, languid collection of tunes that was at once raging and reverent of everything related to his Pacific based lifestyle. Many people write off the sound of this record as silly or excessively produced. I find it quite the opposite. Wilson's sincerity radiates from every line, so that even what he may lack as a lyricist he more than makes up for as a performer. The vocals are coarse and husky at times, but all the better for a record that deals predominantly with regret and reflection. The record takes stylistic turns towards atmospheric ballads, sunshiny pop, even some acid jazz for good measure. It's a big, blue, beautiful mess that will tug at your heartstrings and make you want to boogie board. Dennis drowned six years later before he could finish recording the follow up,
Bambu
. That's just really sad.
Rick Nelson & The Stone Canyon Band - Garden Party
(March 1972) Ricky Nelson was the quintessential 50s teen idol. His family was immortalized in The Adventures of Ozzie & Harriet and he became a rock n roll idol in 1957 when he tried to impress a girl by learning some Elvis song's and his father got him a record contract. He would go on to release almost 30 records over the next 15 years and influence an entire generation of young songwriters, including Bob Dylan, Kris Kristofferson, John Lennon, and George Harrison. In the 70s, Ricky was the one being influenced. He had a notorious drug habit sure, but it was his absorption of the new rock sound that really made waves. He covered Dylan's "She Belongs To Me" in 1970 and had his first charting hit in a decade. He went on to pioneer a new harder, country sound by incorporating aspects of the Rolling Stones, The Beatles, and psychedelic folk imagery into his tunes. While this made for refreshing new music it didn't necessarily go over well with an audience who last remembered him as the slick haired, pin up boy from TV and mall tours. In an infamous 1971 concert appearance at Madison Square Garden, Rick (as he now preferred) Nelson was billed alongside fellow 50s icons Chuck Berry, Bo Diddley, and Bobby Rydell. The long haired Nelson (accompanied by his band of hard rocking hippies) eschewed his old hits and instead played their new material, including a cover of the Stones' "Honky Tonk Woman". There were pockets of booing from the audience and Rick bounced. Leaving the arena and heading home to write a hit song about the debacle.
Garden Party
is as fine a collection of barn burners and ballads as anything put out by The Allman Brothers or Lynyrd Skynyrd in the 70s. The title track is a fun, jaunty hit peppered with pop culture references. Not only a cathartic retelling of the MSG appearance but also an affirmation of Nelson's place in the rock pantheon. "You can't please everyone, so you got to please yourself." he sings. And by sticking to his guns, Nelson manages to do both. While the record features a fiery cover of Chuck Berry's "I'm Talking About You", most songs were original compositions by Nelson and his Stone Canyon Band. Some are straight up make out jams. "Nighttime Lady" and "Palace Guard" especially are perfect songs to pop on after splitting a bottle of cheap wine with your honey. All in all this is a criminally forgotten record that cemented Ricky's legacy and gave back to the generation of artists he inspired.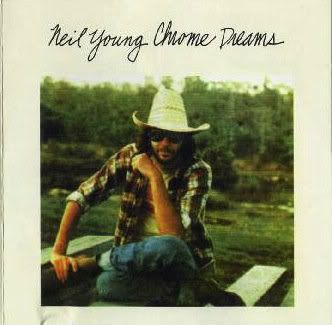 Neil Young - Chrome Dreams
(1977)
Chrome Dreams
is the masterpiece that never was. Neil Young has a history of creating relatively perfect records and shelving them. Such is the case with this incredible collection of songs that would end up chopped up, re-recorded, and spread out across a half dozen lesser albums over the next twenty years. While Young has never officially acknowledged the bootlegged acetate labeled "Chrome Dreams", his release of 2007's
Chrome Dreams II
was a wink and a nod to the legions of fans for whom this record is the pinnacle. If you're a Young fan you've probably heard most every track on this record. The blistering opener "Like A Hurricane". The Rust era hits "Sedan Delivery", "Powderfinger", and "Pocahontas". Even an early version of
Ragged Glory
track "White Line", called "River Of Pride" here (and the far superior version). Tucked in with these amazing cuts were songs that would remain unreleased except for live performances, like the heartbreaking ode to Jack Nitzsche "Stringman" and the reflection on Young's divorce "Give Me Strength". Like most of Young's 70s output, it is an emotionally heavy collection of songs, but it isn't overtly gloomy like his earlier "Doom Trilogy". Its a well paced, well sequenced collection of songs that would most certainly have been a career defining work. But alas, such is the story of the Seventies; the things that might have been.
Karen Dalton - In My Own Time
(1971) Of all the albums to come out of Woodstock, NY in the late 60's and early 70's (Music From Big Pink, Tupelo Honey, New Morning, etc.) this record captures the splendid isolation and simplicity of the lifestyle the best. Dalton's voice sets her apart, for while she swapped songs and boozed it up with Van, Bob, and The Band she out sings every single one of them. This collection of covers was produced by Harvey Brooks who had played bass on "Like A Rolling Stone" and Miles Davis' "Bitches Brew". The warmth of his production radiates off of this record and provides the perfect foundation for Dalton's incredible interpretations of songs such as "When A Man Loves A Woman" and the traditional "Katie Cruel". While she had a penchant for self-destruction that would keep her from ever achieving the recognition she deserved, Dalton's two album legacy can hold up to careers three times as prolific. Dalton was infamous for her shyness and vices and it certainly comes through in several of her performances, but the most interesting tracks on
In My Own Time
find her powerful and seductive, tackling soul hits like "How Sweet It Is" and "One Night Of Love". The album's opening "Something On Your Mind" and closer "Are You Leaving For The Country?" act as thematic bookends, reminding us that all the stress and fears of American life are just one quick trip to the sticks away from total evaporation. They are arguably two of the most beautifully recorded songs of the entire 1970s. Don't believe me? Than do yourself a favor and buy this record immediately.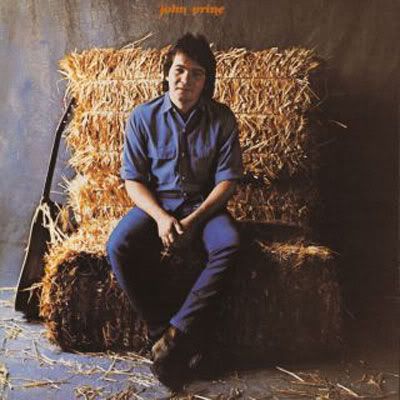 John Prine - John Prine
(1971) What can you even say about this record? About this man? John Prine is one of those magical writers who is a character that only he could write. The Singing Mailman who served in Germany during Vietnam and came back to play the Chicago cafe circuit, writing songs so good that Kris Kristofferson once said, "We'll have to break his thumbs". The fact that this is his first record, made when he was 25, and that every single song is flawless... it would be enough to make even the most seasoned songwriter hang his head and cry. Covering a vast gambit of themes, from drug addled Vietnam veterans to corporate exploitation of the rural south to lonesome senior citizens, Prine came along and wrote the great American novel of the seventies. It just happened to be a rock n roll record is all. While he has gone on to release four decades worth of top notch material, it is this first collection that is truly incomparable to anything else. Contemporaries like Zevon, Newman, and Dylan were either too cynical or self-absorbed to fully articulate the soul of 70s America,but Prine's humor and empathy yielded a more well-rounded portrait and infused it with an invaluable ingredient...hope. Sure we had boys coming home from a horrific war and shooting up. Sure we had a generation of elderly American's nearly forgotten by the grandchildren they simply didn't understand. Sure we had broken hearts, busted bank accounts, and bruises to boot... but we also had jokes. And John Prine can tell em like no other. Take the albums opening track "Illegal Smile", with this gem of a first line...
"When I woke up this morning, things were looking bad. Seemed like total silence was the only friend I had. A bowl of oatmeal tried to stare me down and won and it was 12 o'clock before I realized I was having no fun..."
Its lines like this that are peppered throughout Prine's catalog, making you chuckle and crack a smile no matter how many times you hear them. Reminding you that no matter how hard the times are, its best to just go ahead and have a laugh about it.