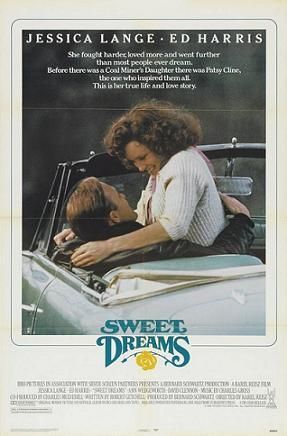 I'm a sucker for rock 'n' roll movies. Even the bad ones.
The Fabulous Stains
… dig it.
Rock N Roll High School
… so much fun.
That Thing You Do
… who doesn't love The Oneders?
Backbeat
… ok, well maybe not
Backbeat
. These films tend to be formulaic and cheesy, glossing over major life milestones of their characters without so much as a dramatic pause (I'm looking at you
Ray
, with your ridiculous 5 second heroin withdrawal scene). They also tend to ramp up the drama with over the top scenarios that are completely out of character for the artists portrayed (Johnny Cash introduced to the evils of drugs by Elvis? Come on, dude. That's total BS.) Often they have actors playing these rock legends who make no sense whatsoever, but somehow kind of pull it off (Gary Busey = Buddy Holly? Val Kilmer = Jim Morrsion? Bette Midler= Janis Joplin?). When all is said and done though, these are movies about rock music and the crazy people who make it, so how can you not have fun? One of the awful gems of the rock movie genre is the 1985 film
Sweet Dreams
, starring Jessica Lange as Patsy Cline. It's guilty of all of the genres faults and is riddled with historical inaccuracies, but somehow it still hits some right notes and ends up being a terribly entertaining, albeit very frustrating, movie. Written by Robert Getchell, an eclectic screenwriter with credits as diverse as
Alice Doesn't Live Here Anymore
,
Mommie Dearest
,
Point Of No Return
, and Woody Guthrie biopic
Bound For Glory
(Woody Guthrie = David Carradine?). The script is sometimes romantic, sometimes disturbing, ultimately tragic, but always well written. It's ably directed by Karel Reisz, whose career was otherwise unremarkable, but the real strength of the film lies in the top-notch performances by Lange and her co-star Ed Harris, who plays her 2nd husband Charlie Dick. The most controversial aspect of the film is the tumultuous relationship portrayed between the two. After leaving her first husband Cline gets into a passionate and abusive love affair with Dick (and he certainly is one). While Ed Harris begins as convincingly charming he quickly becomes barbaric. The scene of Charlie Dick beating up Patsy is deeply disturbing. You almost wish her name was Patsy Corleone instead so that he could get his comeuppance from an enraged James Caan. The worst part about this plot point is that it is perhaps completely unnecessary. Many of Cline's real life band mates, country contemporaries, and her own Mother claim that despite their relationship being rocky it was not so brutally abusive. No one can say for sure how their marriage really was, but if this is one of the classic pitfalls of the rock movie genre, it is a crueler than average misrepresentation. The music is dubbed, with Lange lip-syncing to Cline's original tracks. I personally don't mind that. I don't want to heat Joaquin's Cash impression, I want to hear the Man In Black. Despite not actually singing, the performance scenes are still smoky, sticky barroom style perfect. Reisz does a fine job of capturing the sexy side of the Country circuit scene. Many people argue that the chronology of the songs represented is inaccurate, but they make for fine listening. The tragic and sudden ending of the story is unfortunately accurate enough. Cline, like so many other rock legends, met her maker far too soon in a plane crash, chronicled in frighteningly abrupt fashion in the final moments of the film. The true redemption of the movie is Jessica Lange. Lange is always gorgeous, but as Cline; clad in sequence and fringe and an "Aw shucks I just wanna sing and drink whiskey" attitude, she is stunning. She plays Patsy with an underlying rebelliousness that makes you re-evaluate the woman with the honey dripping voice. If you hadn't listened to "Walking After Midnight" in a while and had somehow forgotten, Lange's portrayal reminds you of a simple yet life affirming truth… Patsy Cline was a total bad ass. In this film, however, that's not enough to keep her from getting beaten to a pulp and crashing a plane into the side of a cliff.