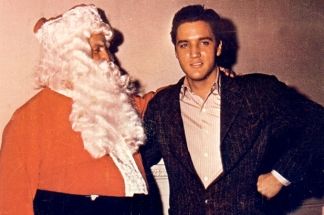 While everyone else is rushing around at the mall and getting the "next big thing" for Christmas, why not relax in the comfort of your own home, put on the Charlie Brown Christmas Soundtrack, and get really unique presents for you friends and family from some up and coming artists on the interwebs?! I've made a list of some really great stuff that I love and so might you. Merry Christmas, Thunderbirds!
ART
Grace Davis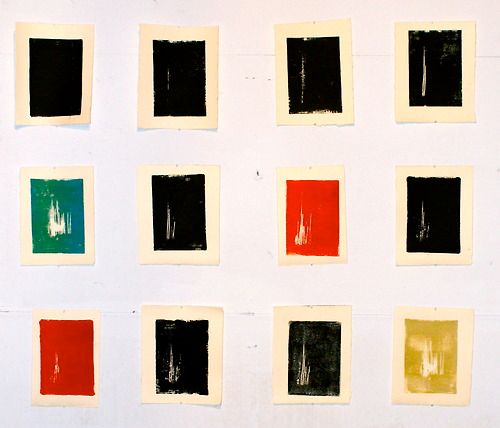 Grace is a printmaker and textile designer living in Marfa, TX. She creates work with such distinct colors and textures that they often seem otherworldly. Whether it's print for your collection or an accent for that perfect outfit, Grace has got you covered with her beautiful work. Check it out!
http://rangetextiles.bigcartel.com/
Matt St. John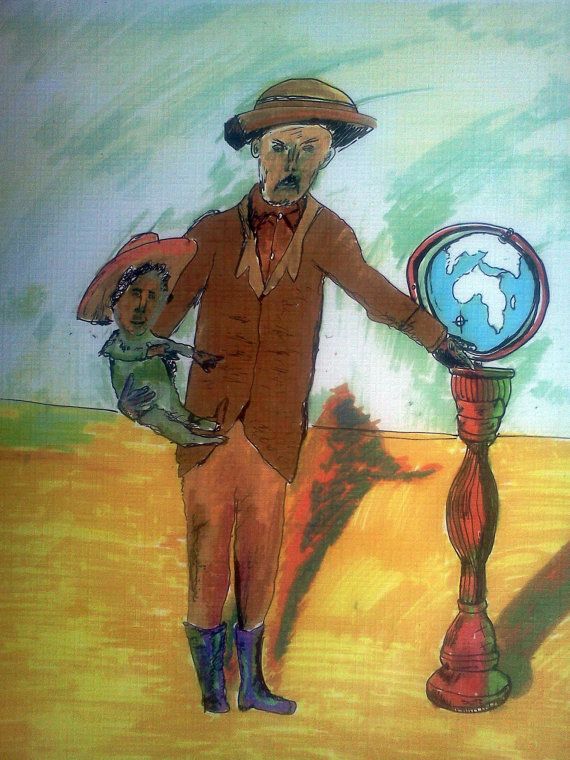 MSJ is an illustrator and painter living in San Francisco, CA. His work has a childlike whimsy but often toys with the disturbing culture of violence, media saturation, and corporate domination of modern America. Oh, but it's funny too! The price is right and it looks rad. Hit him up!
http://www.etsy.com/shop/MSJPrints
Clifford Washington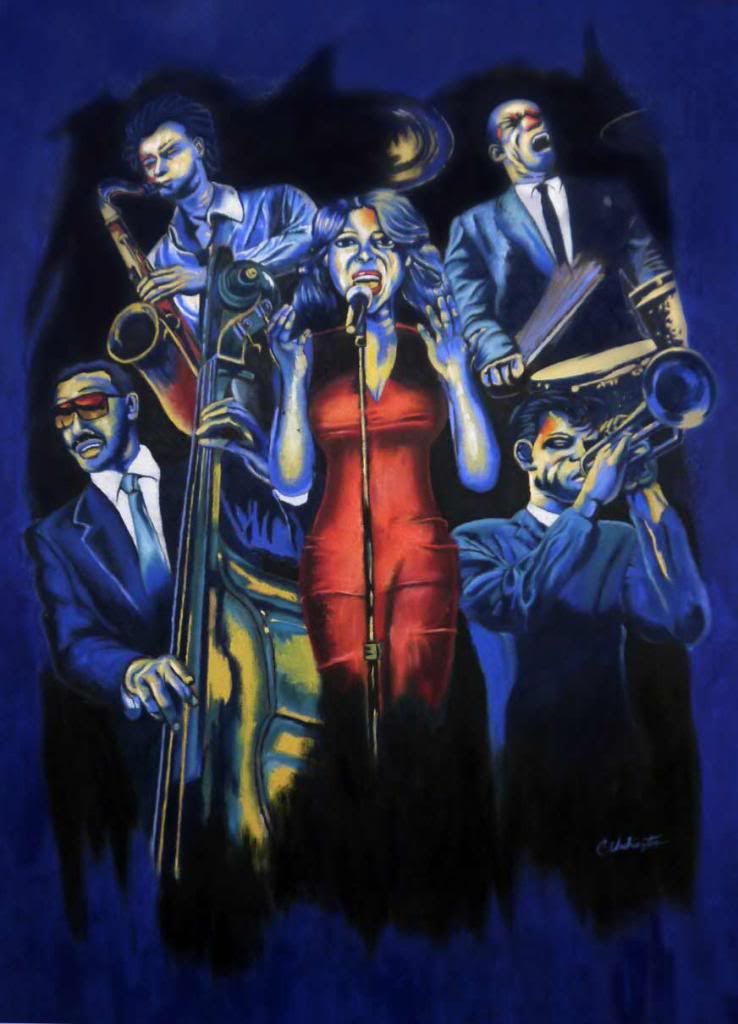 Clifford is a painter, graphic designer, and all around Renaissance man based in Brooklyn, NY. His work has traces of Archibald Motley and Shepard Fairey but ultimately is a style all his own. Looking for something fresh and bold for your burgeoning art collection? Check out his online studio, KnoCliff.
http://knocliffstudio.com/
APPAREL & ACCESSORIES
Nicole Schwieterman
Nicole's StudioNico shop, based out of San Francisco, CA is totally rad. Featuring the bestselling "Good Grammar Is Sexy" shirt and tote, as well as one of a kind SF Giants (2010 & 2012 World Champions, mofos) gear, Nicole has a little something for everyone. Go rep the Bay and get some awesome presents!
http://www.etsy.com/people/StudioNico
Lucy Moran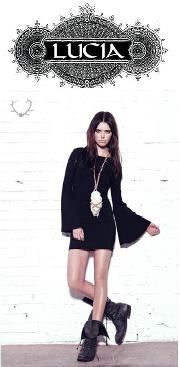 Lucy is the proprietor of Lucia, in Saratoga Springs, NY. She fastidiously curates this beautiful store, offering cutting edge women's fashion that maintains a classic appeal. She's got a great eye and you're guaranteed to find something perfect for your special lady.
http://shop.luciaboutique.com/main.sc
Samantha Cisneros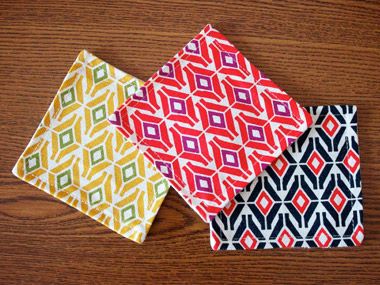 Samantha is a textile designer living in Oakland, CA who runs the Shapes & Colors studio. The studio is aptly named as her exploration of shape, of a distinctly southwestern Native influence, is combined with a contemporary color pallet. The result is a beautiful collection of textiles (pillows, bags, blankets, etc.) that will brighten up anyone's home.
http://www.shapes-colors.com/shop/
MUSIC
Ali Holder & Daniel Thomas Phipps
These two Austin, TX based songwriters are beating feet all over the US these days and making new records to boot! Imagine the incredible musical companionship of Emmylou and Graham, except between songs they reveal intimate and self-deprecating details of their relationship in a kind of country-fried version of a weird Woody Allen movie. Needless to say, the combination is captivating and they are a duo to watch for sure. Their debut EP's are available on their respective websites, but keep an eye out for new music this coming year AND check the tour dates as well.
http://www.aliholder.com/
http://www.thekinfolk.com/
Lilly Hiatt & the Dropped Ponies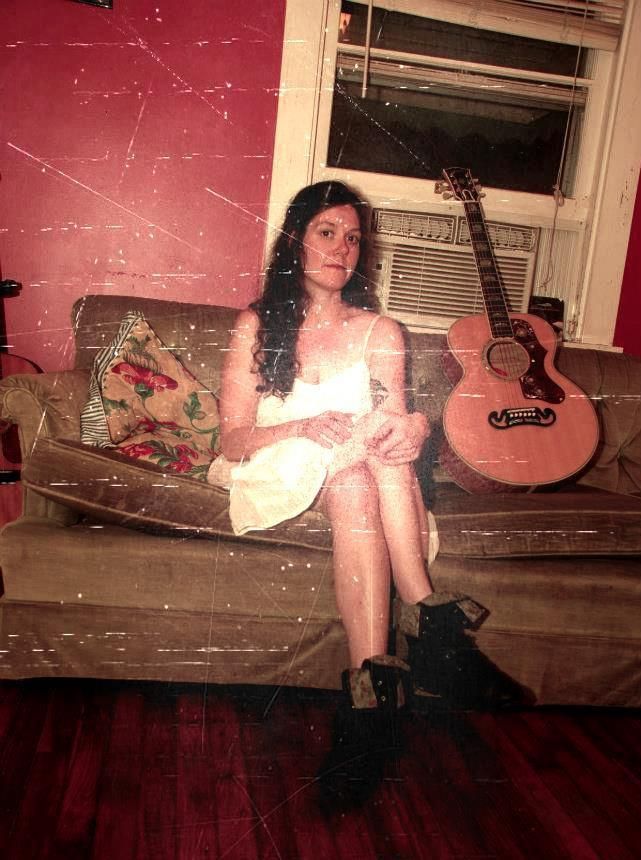 I've already raved about this Nashville band's debut record but I can't say it enough… ITS RAD! Go buy it already. If anyone you know digs rock 'n' roll music and bad ass chicks, then this is the best thing to get for them.
http://lillyhiatt.tumblr.com/
Adam Bork
Adam Bork is the entrepreneur extraordinaire of "Food Shark" fame in Marfa, TX. But when he's not slinging grilled cheese and cruising around in vintage cars, he's also a bad ass musician. His songs exist in a universe far beyond that of the average American mind, somewhere inhabited by the likes of Lou Reed and Dr. John and accessible by us normal folks only after a healthy portion of lysergic acid diethylamide. Instead of giving someone LSD for the Lord's birthday though, just buy this record instead. Or both actually. That's a rad combo.
http://www.cdbaby.com/cd/adambork
BOOKS
Mary Angelina
This is another artist that I've already championed on The Thunderbird Blog but if you didn't hear me the first time, I'll say it again… READ THIS BOOK! Mary Angelina is a Burlington, VT based poet, musician, and painter and I tell you… she's a real bad ass. Cracking Calypso, her debut book is all at once funny and tragic and wild. She'll take you on a trip. Go with her.
http://www.amazon.com/Cracking-Calypso-Mary-Angelina/dp/1453698035/ref=sr_1_5?s=books&ie=UTF8&qid=1355517800&sr=1-5&keywords=mary+angelina
Sean Frasier
Frasier is a New York City based writer with a wicked sense of humor. To say the poems in these books are "dark" is too quaint a description. But if you or someone you know has a thirst for the macabre, well you won't do much better than this. Slip one or both of these collections into their stocking and give them a nightmare before Christmas.
http://www.lulu.com/shop/search.ep?contributorId=345650
Cory W. Lovell
This book will change your life. Or maybe it won't. It totally doesn't suck. But maybe some of it might. There is only one way to find out, man. Take the plunge and get somebody you love this collection of prose, poetry, and polaroids.
http://www.amazon.com/For-Anyone-Who-Ever-Heart/dp/1468164724/ref=tmm_pap_title_0?ie=UTF8&qid=1355518297&sr=8-1