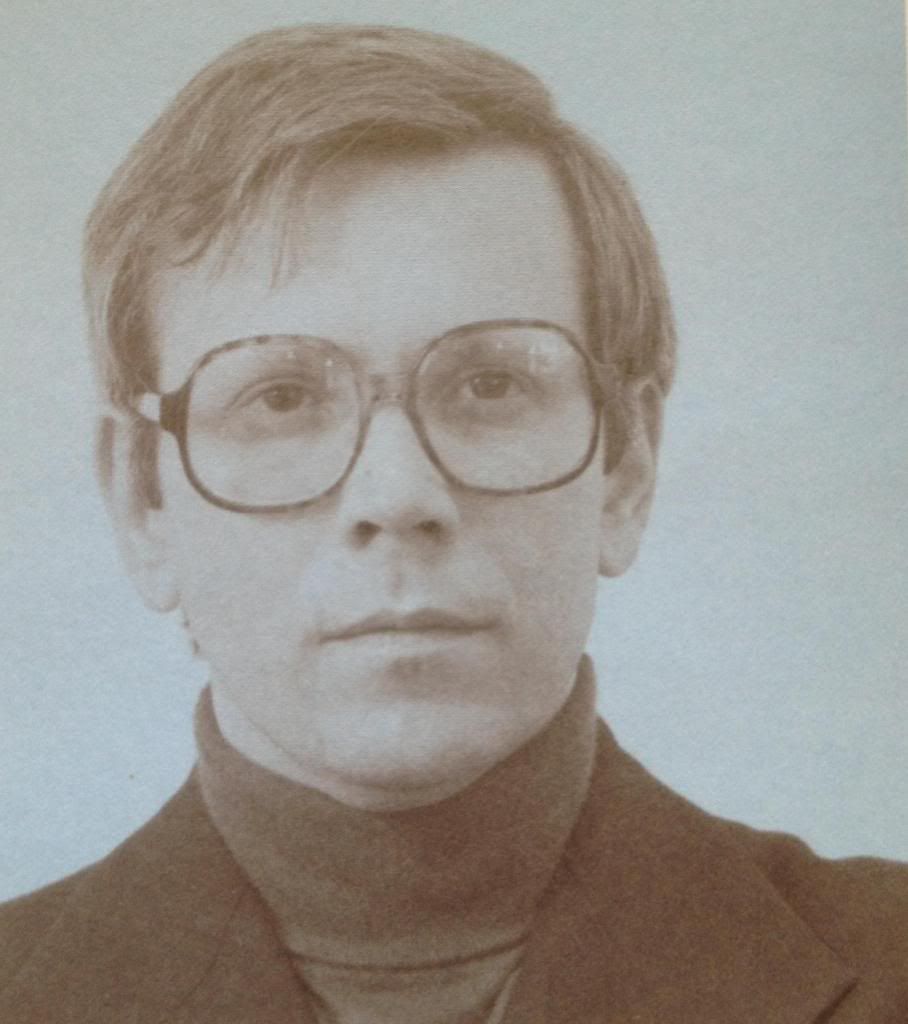 On Friday, April 5, Glen Hanson's exhibition of bead work
Blinky, We Hardly Knew Ya
will premiere at Studio One in Marfa, TX. While this will be the inaugural show in that space, it is far from Hanson's first. His journey in the contemporary art world is a long and varied one with more than one wild twist. I had the pleasure of speaking to Glen about his contributions both behind the scenes and on the walls of some of the unique galleries in America. "I started at Dayton's Gallery 12 in Minneapolis" Hanson explained, "Back then department stores were different. It was hip to be hip." Dayton's was one of the mid-west's most successful department stores and in the mid-1960's they were also one of the foremost galleries of the contemporary art world. They introduced America to Joseph Beuys and Twiggy, and showcased works by Warhol, Rauschenberg, and Lichtenstein just a few floors above home wears and the shoe department. "I bought one of Warhol's Marilyn prints for $120 bucks on my Dayton's charge card." When Dayton Gallery 12 closed in 1974, Hanson began dealing art out of his home, building the beginnings of a vast network of artists and collectors and musicians that continues to grow to this day. "At first there was no money in art. It was just smart people who were friends that helped each other." One such friend, Todd Bockley, would end up running the Bockley Gallery, showing work by Hanson and other artists for the next 25 years. "I sold him his first pieces of art. He bought them with his saved up lawnmower money!" Hanson helped some local bands as well, playing guitar for transplanted blues musician, Lazy Bill Lucas. "He was really cool. And so perceptive. We auditioned a drummer one night and Bill said 'He plays like a politician. We don't need no politicians in this band!'" By 1976 Hanson had partnered with collector Russell Cowles and opened the Hanson- Cowles Gallery in the warehouse district of Minneapolis. "We were the first gallery in that part of town and I just ran it like Dayton's because it was all I knew" Hanson explained, "Other galleries would just take 20 or 30 different pieces on consignment. I was taking ads out in Artform, buying wine for the openings, and inadvertently I raised the bar for the art scene in Minneapolis." Being at the center of a burgeoning artistic scene is always an incredible thing and Hanson's chuckle while recollecting this special era is infectious. "You know next door was this wonderful French café. By the next year we had a music venue down the way that had Elvis Costello playing his first U.S. tour. Soon enough it's The Replacements playing a rent party down the street... it was really fun."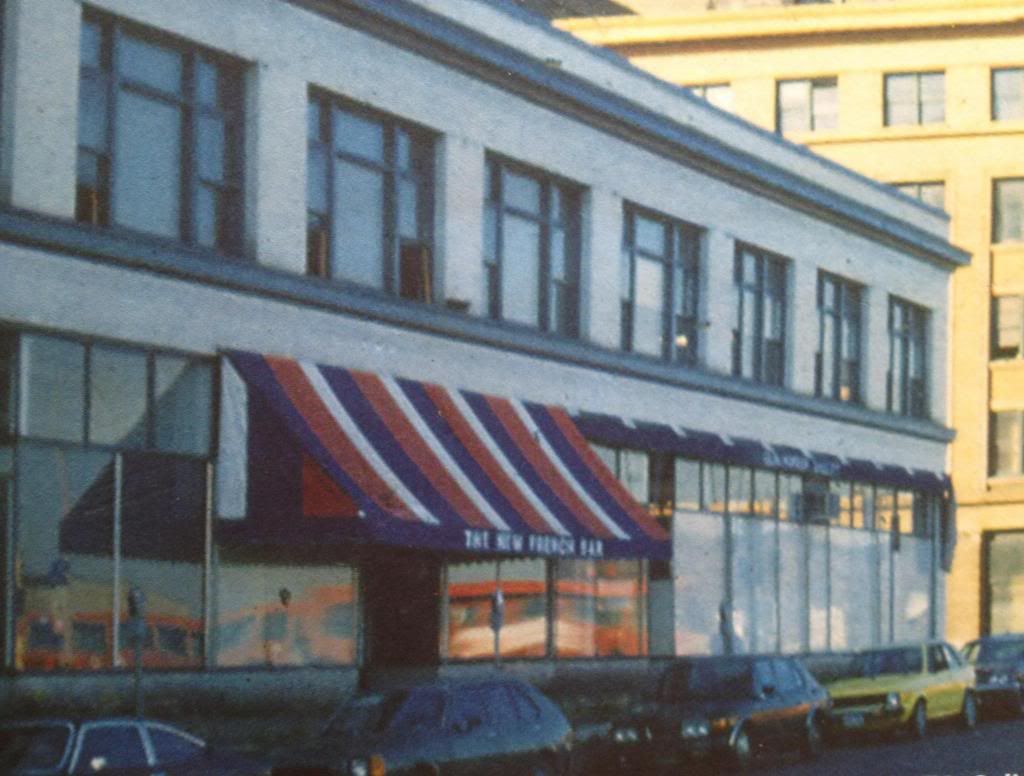 Like all good things, the Hanson- Cowles Gallery didn't last long. By 1981, Glen Hanson was working as a corporate art consultant, traveling the world and acquiring pieces for the collections of some of America's largest corporations. "It was a trend for these major companies to have a collection. It was another merit badge for them. So I was flying all over the world… Milan, Düsseldorf. Living in these apartments in Manhattan that no one else used." While the commodification and commerce of art was increasing, Hanson was still trying to push the envelope in terms of content. "At first it was real loosey goosey. We could get away with anything. My partner and I… we stuck this Peter Saul painting in the lobby of this giant corporate office. This cartoon duck with money coming out of his ears and dollar signs in his eyes." Hanson is now grinning from ear to ear, "The C.E.O. was furious. I'd seen his stock drop 20% in one day and he didn't break a sweat. We bring in this picture and he's freaking out!" A few years later, Hanson left the corporate consulting world and found himself at a crossroads. "You know I hadn't had to make a real decision for almost 20 years. I had just ridden the wave. But now it was either go to New York or Los Angeles and continue to climb the ladder… so I chose Minnesota instead." Glen went back home, buying a home out in the country and getting a real estate license. It didn't go exactly as he had planned. "I tried to sell rural real estate during the farm crises… I sort of became a cartoon character." Soon Hanson found himself with a collection of odd jobs; delivering mushrooms from the farms to the cities, teaching art classes at local colleges, and starting a country-western band. It was during this time that Hanson was also first introduced to the beading process that would be the main focus of his artistic practice for the next two decades. "A friend of a friend came to crash at my house. He lived in a teepee in the Black Hills mostly. He made me this guitar strap from elk hide and taught me this old Lakota style of beading called 'lazy stitch'." Lazy Stitch is a common Sioux beading style that while simple, is extremely time consuming. Some of Hanson's larger pieces contain 11,000 beads, all individually selected and threaded to make a continual, flowing pattern. "Anyone could do this if they had the patience" Hanson explains, "But very few people do." The discipline of the bead work spoke to a place in Hanson that enjoyed the simplicity and peace. In 1991, shortly after beginning beading, Hanson joined a Benedictine monastery and was a monk for six years. When I pressed him as to if he had an overarching motivation or spiritual calling, Hanson merely grinned and said, "Like Wittgenstien said, 'if you ask why you're looking for a cause or justification.' I had neither. I just did it." During his time in the monastery, Hanson continued his bead work. His first exhibition,
Following A Rule
, occurred in 1994 and included several lazy stitch pieces. Hanson described the show as "… art about the difference between explanation and understanding." Just as suddenly and inexplicably as Hanson entered monastic life he departed. When I asked again if he felt he had achieved any sort of spiritual epiphany that led to his departure he quickly replied, "No. No. No. No. No. I just left. I was just ready to go."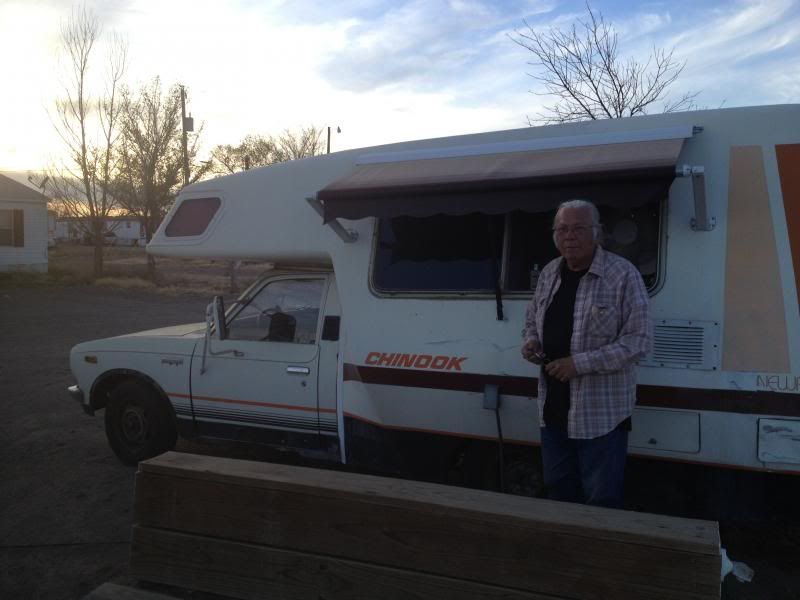 Returning to Minneapolis, now very much changed from the artistic scene of the late 60's, Hanson was welcomed as an artist and musician. "It's weird cause I don't claim to be an artist or a guitar player or anything. It's just different stuff I do." These different things that he did still had a vital place in the close knit community of the Minneapolis art scene, including a new country band that consisted of singers Page Burkam and Jack Torrey, of The Cactus Blossoms. Soon Hanson began to escape the harsh Minnesota winters by traveling the southwest in his restored Toyota Chinook, a customized camper that he also uses as his studio. Eventually he made his way to West Texas and set up shop in Marfa. The show
Blinky, We Hardly Knew Ya
is his first in the town and came quite unexpectedly. "I never look for shows. They just kind of happen. It's a real treat and the whole thing is stuff I've made since I've been here." The show is a nod to German abstract painter, Peter Schwarze, who adopted the moniker of a famous American mafia capo, Blinky Palermo, and painted the 1976 series
To the People of New York City
, which influenced Hanson tremendously.
Hanson's bead work is rich and precise. The colors seem to shimmer off of the hides and the level of skill necessary to make them is immediately evident. "It's like blues or country music. You've got 12 bars. I really just enjoy restricted forms." Hanson's work still reflects his organic spiritual inclinations. While no longer in the monastery, he still attends church regularly and looks at his beading as another form of prayer. "It's calming. When things get fucked up I just keep beading and it comes together." While he has created detailed landscapes and intricate pattern work in the past, the pieces in this show offer a simple and earth tone palette. One set of pieces is entitled The Four Seasons, a group of four small works with shifting, complementary colors. "I made Winter and Summer first before I knew what was happening" Hanson explains, "Then I said 'Aw fuck!' and I've been beading for three days straight. I finished at 9:30 this morning and came and hung them up."
Glen Hanson's contributions to the contemporary art world have been eclectic and enduring, his greatest being that he is simply still involved and in such a vital way. In a town like Marfa, Texas, where the two aspects of the art world (grassroots local artists & international jetsetters) are in such close proximity, Hanson is a modest man who has seen enough changes in each to exist in both.