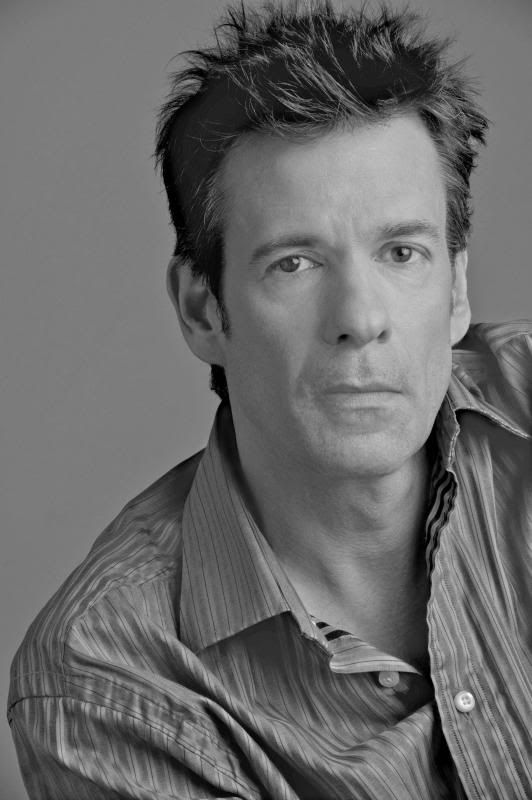 Last Sunday night I was one of the lucky sons of bitches who got to see The Replacements tear through a career spanning 80 minute set in Humboldt Park in Chicago. It was by far the most fun rock n roll show I've ever gone to, Paul Westerberg and Tommy Stinson grinning almost as wide as the 20,000 ecstatic fans that had waited 22 years to see them again. They were stone cold sober but that didn't make the show any less spontaneous, sloppy, and thrilling. It was still a high wire act, teetering on the brink disaster or brilliance at any point. Forgotten lyrics, snippets of Chuck Berry covers, and Paul leaning over to change the distortion on replacement Replacements guitarist Dave Minehan's petal. "Get rid of that Cure shit…" he grumbled mid-song. It was everything you could possibly want out of a Replacements show. Except for one thing. As I was going through the list of songs that the band hadn't been dusted off on that stage (cuts from records like
Tim
,
Don't Tell A Soul
, and
Hootenanny
) the complete absence of another whole era of songs hit me. I realized that the first thing I was going to listen to when I got home was not a 'Mats song at all but Westerberg's fantastic contributions to the soundtrack of Cameron Crowe's
Singles
. I found myself at the end of the night realizing that while I've always been a huge fan of the band, I was now even more enamored with Paul Westerberg's solo career than ever before. My first introduction to the world of The Replacements had been a solo Paul track, a cover at that. It was the amped up version of Jonathan Edward's 1971 pop-folk hit "Sunshine" featured on the
FRIENDS
soundtrack (basically the watered down sitcom version of
Singles
). I was in middle school and I would steal my sister's CD and play that track over and over again, I loved the twangy, jangly punk rhythm and the ragged voice that somehow still sounded smooth. It was bad ass and bubble gum all at once. By the time I heard
Pleased To Meet Me
's "Can't Hardly Wait" (one of the top 5 greatest pop songs of all time), I was hooked. I was destined to spend the rest of my life loving a band that no longer was. But I still had Paul. I got a copy of his first solo record,
14 Songs
, for $3.00 at my local record store. It had the raucous foot tapper "Knocking On Mine" and a cover that looked like a Norman Mailer novel. I tossed aside my soundtrack of
Reality Bites
in exchange for
Singles
, where Paul was alongside Pearl Jam, Soundgarden, and Smashing Pumpkins. A little later came
Eventually
and
Suicane Gratification
, the later record included members of Tom Petty's Heartbreakers fresh off work at Johnny Cash's American recordings. In addition to all-star backers, Paul had the blessing of the president of Capitol Records. Despite all this and top-notch songwriting, none of his solo efforts were commercially successful.
Suicane
included some of Westerberg's best lyrics, like the incredibly gorgeous "It's a Wonderful Lie", in which Paul sings...
How am I looking? I don't want the truth. Who am I kidding? I ain't in my youth. I'm past my prime or was that just a pose?
Perhaps recognizing that he'd made an image, indeed a career, off of being the slacker has been or perhaps, never was. Is it easier to fail if you convince yourself you never really tried?
Don't pin your hopes or pin your dreams to misanthropes or guys like me Cause the truth is overrated, I suppose. It's a wonderful lie. I still get by on those.
Like a gutter punk Frank Capra, who realized his era of cynical rock n roll idealism had long since passed, Westerberg retreated from the public eye to find a new method for his madness. He even assumed a new moniker, "Grandpaboy". Though sidelined with an injury to his fret hand in 2006, Paul began releasing a string of basement recordings. Some were physically released,
Stereo/Mono
being the closest sound to the Mats he'd ever put out. Others were released online with bizarre cover art and even stranger pricing, these records became my favorite of them all.
49:00… Of Your Time Life
, released in 2008 on Paul's 49th birthday and costing a mere 49 cents, is damn near a masterpiece. It's actually only 43 minutes and 55 seconds long (an accompanying EP title 5:05 made up the difference) but instead of cutting up the rock into digestible segments, Westerberg just gives it to you in one stiff shot. A little distortion and creative crossfading creates the illusion that you're rolling the dial on your radio and every station is playing Paul. What you would imagine might be an exercise in patience is actually over too soon. The maybe/kindof/whocantell dozen tracks zip right on by. Jailhouse ballads, stop the wedding laments, and another ode to New York Doll's guitarist Johnny Thunder, a few decades after "Johnnys Gonna Die". It all ends with an amazing medley of pop covers that sees Paul channeling Alice Cooper, Paul McCartney, Art Garfunkle, Elton John, and climactically… David Cassidy. Only Westerberg could make the Partridge Family's "I Think I Love You" cool again. 49:00 has been followed up by a few other basement tapes.
3oclockreep
included lost recordings of The Replacements with Tom Waits, drunkenly singing beloved b-sides.
PW & the Ghost Gloves Cat Wing Joy Boys
was a six track EP that found Paul getting tender again with a handful of piano ballads. Every now and then he'll toss out a few singles in between, maybe a vinyl only 7'. It's an unpredictable mess that seems to have no rhyme or reason, just like the tunes themselves. Westerberg, despite his lackluster solo success, is fearless. Either that or completely insecure. He'll have incredible highs of pop poetics and follow it up with an eye rolling punch line. Is he undercutting himself out of fear of being taken too seriously? Or does he simply not give a fuck about putting saccharine sentiment and vitriolic vinegar side by side? Whichever it is, he's a genius, and an accessible one at that.